Nepali movie 'Jholey' was said to be the single release on February 21 but, in the last moment a Biraj Bhatt movie 'Samrat' is going to compete with the dark comedy movie. The news of the release 'Samrat' was confirmed on Tuesday.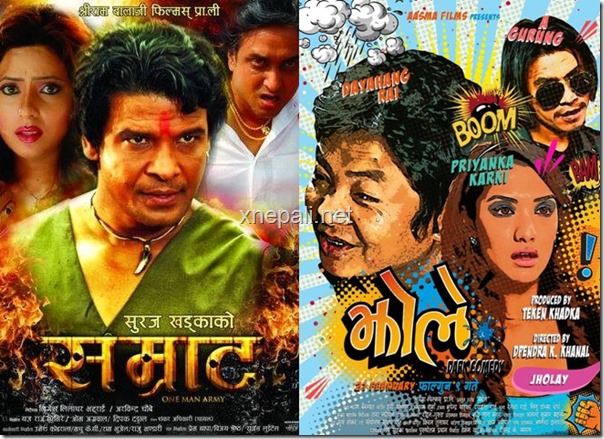 'Samrat' is an action movie made in Bhojpuri and is also released in Nepali. With Biraj, the movie features Bhojpuri actress Ruby Singh. The movie is being distributed by Sunil Manandhar. The movie made under the banner of Shreeram Balaji Films is presented by Suraj Khadka. Being busy in Bhojpuri movies, Biraj has stopped doing any new Nepali movies. The success or failure of this movie will determine if Biraj is still popular among Nepali audience.
Another new release 'Jholey' had received positive reviews in a number of premier shows. The movie featuring Priyanka Karki and Dayahang Rai in lead roles is expected to do a good business based on the reviews of premier shows. But, reviews in such shows are considered a very poor metric in success or failure of movies.