On the last day of the Kathmandu International Mountain Film Festival (KIMFF) 2012 Nepali movie 'Soongava – Dance of the Orchids' was premiered (Nepal premier) amongst various film and fashion personalities. The red carpet event was held in City Hall Kathmandu. The Subarna Thapa's movie features actresses Diya Maskey and Nisha Adhikari in lead roles as lesbian lovers. The movie was previously named 'Snow Flowers' and was released as 'Soongava'.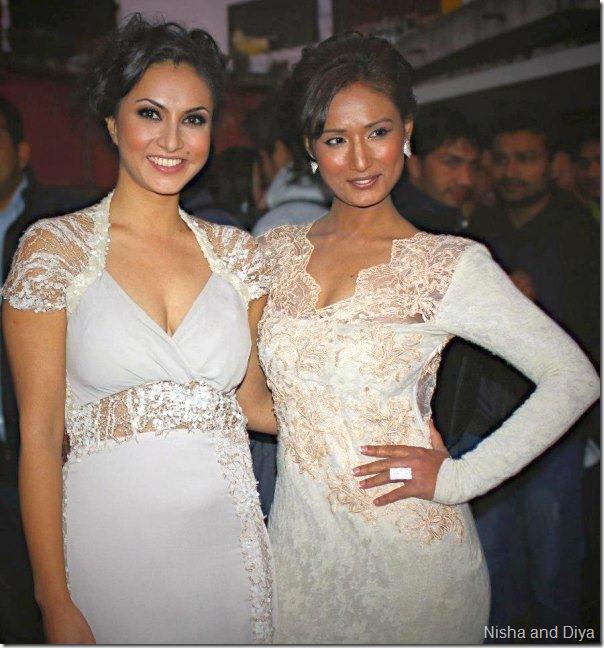 'Soongava' will be released in theaters on Poush 20 (January 4, 2013). In addition to Nisha and Diya the also movie features Saugat Malla, Basundhara Bhusal, Sarita Giri, and Menuka Pradhan in main roles.  
Photo – Three miss Nepals in 'Soongava' premier – Miss Nepal 2012 Shristi Shrestha, Miss Nepal 2010 Sadichha Shrestha, and Miss Nepal 2011 Malina Joshi. Photo taken by another Miss Nepal – Miss Nepal 2002 Malvika Subba.
KIMFF wrapped up after the premier after the 5-days-long film festival that started on December 7.  (Photo of Diya and Nisha by Alok Thapa)